The main reason for rainscreen cladding for buildings is to offer protection to buildings. It protects the exterior wall from rainwater. Therefore, water will not get its way into the interior of your property. However, there are other benefits this technology can provide:
Maintenance
By adding cladding to the exterior wall of your house, you can halt the deterioration of materials. Without this technology, these materials are exposed to weather elements. Damage caused by wind or rainwater can be very expensive to repair. This also extends the lifespan of your building. Panels are made of lightweight materials, and the framework implies that extra load that is applied to existing structure is minimal. These panels can be removed easily, making it easy to monitor the condition of your structure.
Thermal Insulation
Rainscreen cladding is an affordable method to providing thermal insulation to your building. You get insulation without losing any floor space. The majority of internal insulation techniques will eat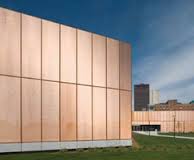 up your floor space considerably. Also, cold bridging is minimized. These helps minimise energy running costs. This lessens the likelihood of condensation. It, therefore, provides an enjoyable environment to live or work.
Enhancing Acoustic Performance
An additional layer of rainscreen cladding improves the acoustic performance of your property. Therefore, occupants are less likely to be disturbed by noises from outside. Moreover, sounds from inside the property are quietened to those outside.
Improved external appearance
By adding a new skin to an existing property, you can greatly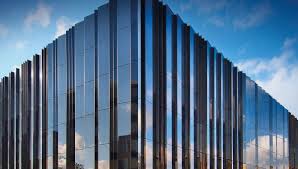 improve its appearance. In this case, you can easily modernise existing properties. Also, it is a good method to ensuring new buildings are in-line with surrounding area.
Sustainability
Rainscreen cladding has a lot of benefits as far as the sound environment is concerned. First, improved thermal insulation implies less energy is needed to heat the building. Also, updating your building this way other than building a new building means that less energy and material is used in construction.
Increased property value


This is a great technology to rejuvenate your building with rain screen cladding. It improves acoustic performance and thermal performance. It updates the exterior and extends the lifespan of your building. In this way, your property improves its market value.
Minimum Disruption
Rainscreen cladding to external wall ensures disruption is kept at minimal. This allows occupants to continue with their normal activities. The technology can be applied to any building, whether it is used for commercial or residential purposes.