Steam is known to be very useful to your health. This explains why nearly all health clubs and spas have steam baths or whirlpool steam shower. If you have one installed in your bathroom, you will save time and money. Trips to local spa consume money and time. A steam shower in your home eliminates the need to pay high membership fees charged by spas and health clubs. Moreover, you will be relaxing in the comfort of your home. Getting this convenience is not easy like snapping the fingers. There are some things you must consider.
Choose a contractor with specialization
Most people make the mistake of hiring a general contractor to install their home steam shower. They fail to check whether the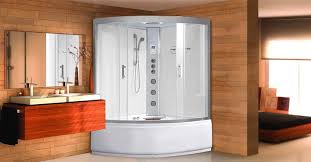 contractor has a specialization for this kind of job. Some contractors are experts in constructing offices while others are knowledge about making garages. Therefore, ensure you choose a right contractor that understands what he/she is doing. The right contractor should have excellent knowledge in building residential steam showers. Getting the right contractor means getting best work quality.
Buy A Kit
If you find it difficult to hire a good contractor, you may consider purchasing steam shower kit and assemble it together. If you are currently remodeling your house, installation of the steam shower can be quite simple. You should have some mechanical, plumbing, and electrical skills. The kits have detailed instructions that are very easy to follow.
Enclose steam shower completely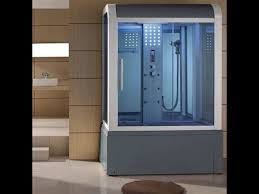 You should know that laws that restrict water rarely restricts steam. To ensure your home steam shower is effective, it is necessary to ensure it is enclosed. This will prevent steam from escaping. You want to feel the heat building up. In this way, the body can get rid of toxins.
Go for aesthetics
After you install your home steam shower system, it will become an integral part of your bathroom. It will create an impact on the way your bathroom looks. Therefore, ensure that steam shower is not classing with your bathroom. It is necessary to have your unit blend with the decor of your bathroom. Aesthetics is important as they make people appreciate your unit even if they do not use it. Therefore, aesthetics adds value to your home.
In this era, home steam showers are becoming very popular. This is because most people have realized the benefits of steam in their health. These units can help you deal with stress, enable you to relax and enjoy.