Winn is truly an exemplary leader and entrepreneur. Described by many as a real estate powerhouse, Winn is the founder of a multi-faced real estate development and management company by the name of WinnCompanies. The company owns approximately 97000 residential units, a four diamond hotel, corporate headquarters building and a premier medical office property. It is also the fifth largest property manager in the country as far as multi-family properties are concerned.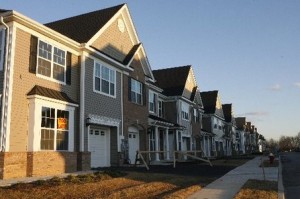 Winn is one of those self-made men that the common people look up to. Having started from nothing during the early Seventies, Winn had the spark and tenacity in him to fire up his career and carve a niche out for himself in the real estate industry. Today, after four decades of hard work, Winn is now the owner of a massive real estate empire, one whose assets is worth over USD 5 billion!
Despite being a big business tycoon, Winn is actually quite down-to-Earth and friendly. Thus, Winn is the perfect example that one can be a good human being and still win in business! The real estate magnate has his own official website wherein he shares his insights and industry experience on matters within his bailiwick. Some examples are investing in real estate in Boston, minority engagement, joint ventures with tenant groups, housing development and so on.
Throughout his life, Winn has followed the motto "Do well by doing good". Right from his early years in business, Winn developed a basic but very deeply rooted belief about making money, business and life. He has built up his solid real estate business solely by doing good things for people. Also, what separates him from mediocre real estate developers is that he is not a 'money-hungry' businessman, and he truly cares about his clients.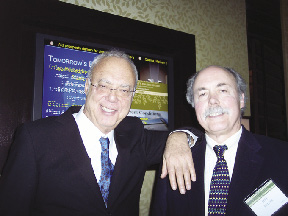 Winn's reputation was built up from the fact that he always put quality before profit. He understands the fact that a lot of people depend upon him for homes and strives his best to serve these families better. His successful uphill struggle to make affordable housing synonymous with quality as far as the housing industry is concerned is a good example depicting the fact that Winn cares more about creating quality end results than earning profits. According to Michael Carucci, Executive Vice President, Gibson Sotheby's International Realty, Winn has managed to change the meaning of living in affordable housing by providing people with high quality units that are more like homes in a well-knit community.
In the recent interview conducted by Ms. Stacey Alcorn of Huffington Post about real estate and Arthur Winn, the interviewer assumed that he would be like the fictional character Gordon Gekko of the 1987 movie 'Wall Street'. However, Winn managed to impress the interviewer by his take on life and business, and in the end he was compared to the iconic Mr. Walt Disney! The interviewer, who was skeptical before the interview, soon became a fan of Winn after the interview was over.